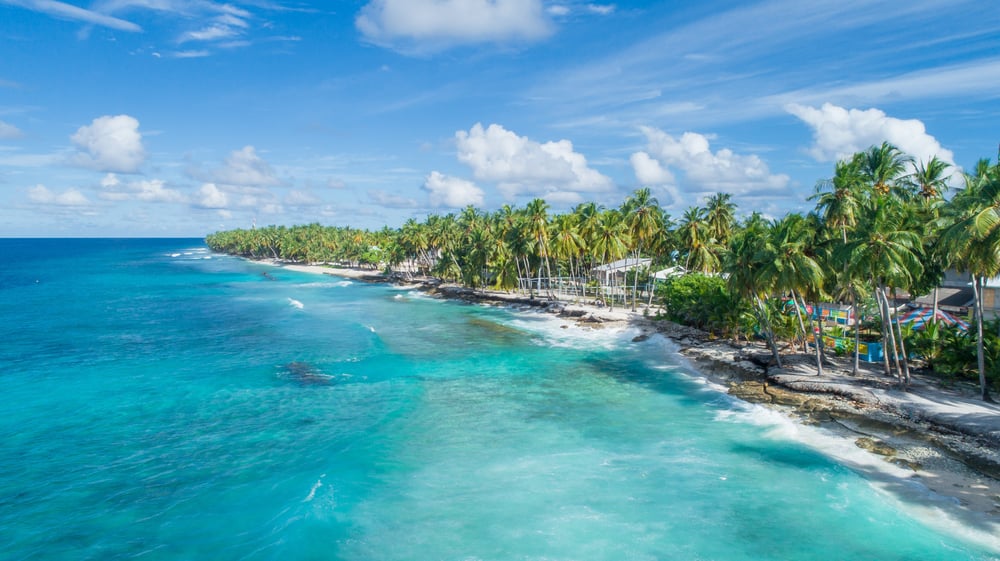 Experts forecast a dramatic resurgence of the hospitality industry in 2021-2022
The sheer magnitude of the hospitality industry is undeniable. And marketing those properties is an equally big business with print and branding playing key roles. This page is dedicated to giving you all the facts and inside information on print in the Hospitality Industry.

Introduction
The hospitality industry has a lot of moving parts geared towards creating great guest experiences. And the marketing of a property or club is certainly no exception. There's the front desk, the guest rooms, and even specialized events. Not to mention loyalty programs to run and seasonal programming to attend to. From this standpoint, your print and promotional product needs are vast. And they may not all fit within your marketing team's bandwidth. Not to worry, there are print professionals out there who specialize in meeting your needs. This article will break down the essential print items every property should have - everything from the front desk to the in-house spa. So keep reading to learn the ins and outs of print in the hospitality industry.

Front Desk Items
Your front desk area is your customer service hub. It is the first place your guests visit and will likely be the place they gain their first impressions of your brand, your standards, and the key features of your property. Some of the best printed items to stock this area with include: Key Packs & Room Keys, Stationery, Property Management Forms, and Property Maps. Let's take a closer look at each one.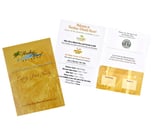 Key Packs & Room Keys: Until keyless entry permeates the market, room keys and key holders and folders will remain essential items for hotel staff at the front desk. Remember that this is the one print item that stays with your guest the longest. So give it the attention it deserves. Revisit the proverbial drawing board and add some pizzazz to those key packs. Guests appreciate a print piece that is both thoughtful and that conveys information in an up-to-date way. Think QR codes, helpful maps, and promotional discounts in line with your audience.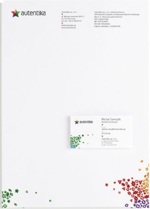 Stationery: Your letterhead, notecards, VIP cards, and other office supplies assist your staff in being able to do their job properly. While simple, stationery can provide an elegant platform for displaying your brand. The type of paper you use, the extra design elements you incorporate - they all matter. Here are some helpful design tips to get you going.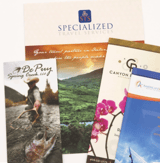 Brochures & Rack Cards: These two items are mainstays in the world of print marketing. Brochures are typically multi-page items while rack cards are a single card that can be placed in rack card holders all over your region. As a marketing manager, you may choose to create one of each for your properties, or even combine them into a rack card brochure that can serve a dual purpose. We've placed these under the heading of front desk items, but you may choose to highlight your season-specific offerings within these print pieces. Run a ski resort? Include your trail options. Have a beach haven? Highlight your summer break water sports. You get it. These are items that locals and visitors may pick up at the tourism authority, local restaurant, or store. They will hang onto the ones that make an impact.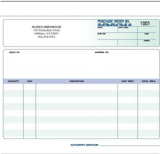 Property Management Forms: What do we mean by "property management forms"? Well, most properties use some type of PMS software like this to help them manage everything from the front desk check-in to points of sale inside their restaurants. All of these software systems require printed products like forms to go along with their model of doing business. These companion pieces, while not the most glamorous, are fundamental to your operations. Making sure that you have a solid plan in place for the fulfillment of these items is crucial for your success.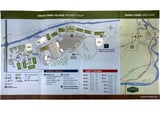 Property Maps: Maps can be one of the most useful tools you provide your guests. And if you manage a larger property with multiple facilities or buildings, then the need for great maps becomes even more apparent. Maps can come in a variety of formats. You can create them as part of a property brochure, add them to your key pack, or have them as a stand alone print item. Whichever format you choose, always make sure to have plenty on-hand. Nobody wants a lost guest!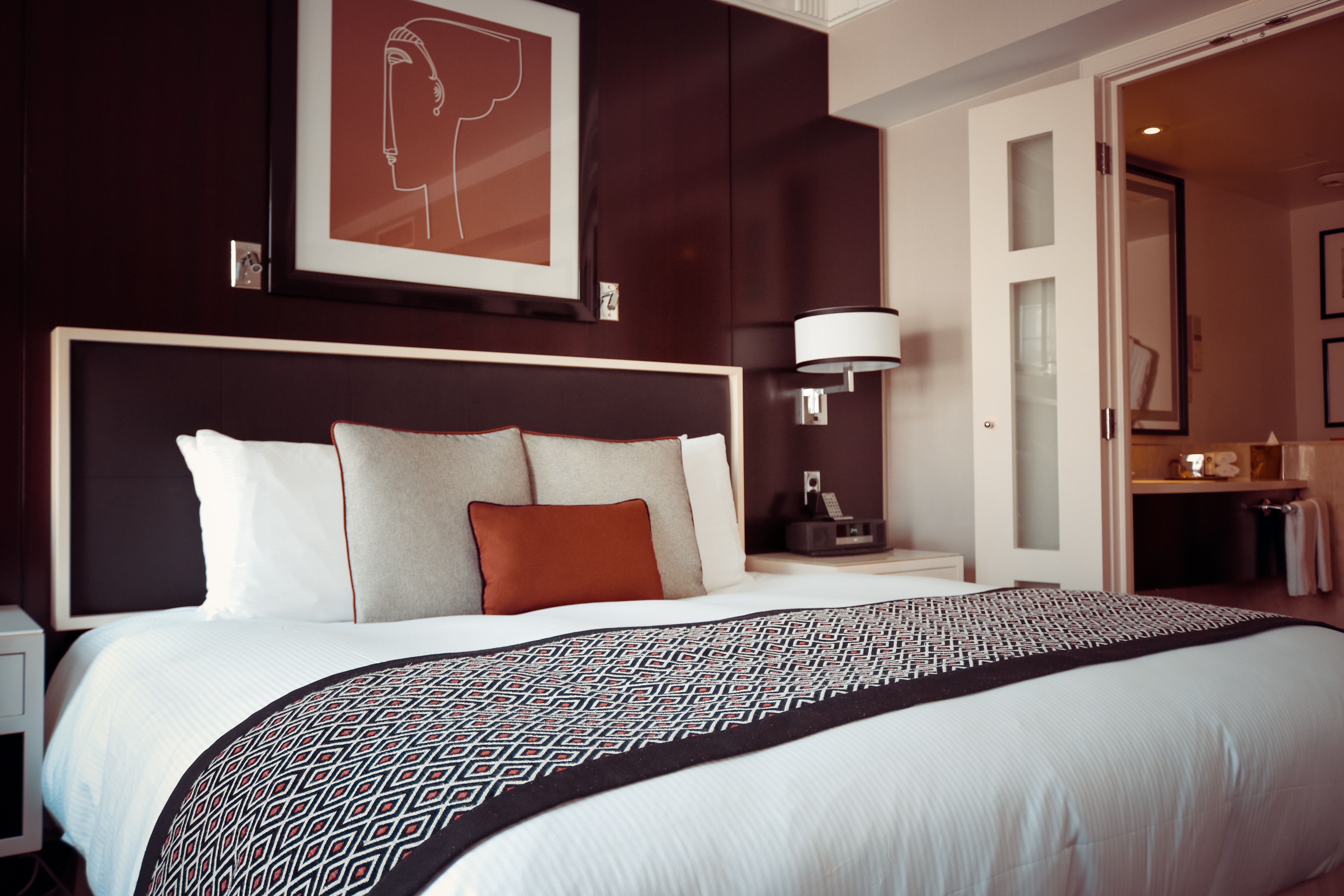 In-Room Essentials
When your guests enter their room, what are they met with? Chances are you have plenty of printed items awaiting their arrival. Guest Directories, Do Not Disturb Signs, and even promotional items like a complimentary pad of paper are just some of the possibilities.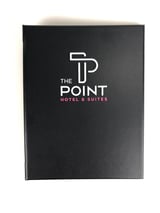 Guest Directories: These guys pack a punch. Guest Directories should be just as the name suggests - a full A to Z guide to everything a visitor needs while staying at your property. Make sure to design a directory that maintains your brand identity. If your property is all about luxury, there are leather options. If your property is focused on a light and airy beach theme, there are plenty of distinctive papers and finishes you may consider. The key is to design something that is both thoughtful and thorough.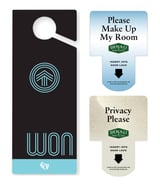 DND Signs: Do Not Disturb signs come in many shapes and sizes. Our advice - have fun with these. Adding a unique design or verbiage can make for a memorable moment with your guests. Plus, the more your guests use these items appropriately, the better your staff can serve their needs. It's a win-win.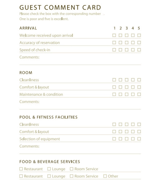 Survey Cards: Yes, we get it...digital surveys are all the rage these days. However, much like direct mail vs. email, your response rate with the paper version may well be higher compared with the digital variety. This can be a great opportunity to bridge the gap between the two worlds. Instead of having static survey cards and standard email survey requests post visit, consider using these items in tandem. This can be achieved through QR codes or by simply adding a link on the printed card. Be strategic and put different cards in different rooms encouraging reviews on sites like Google, Facebook, and TripAdvisor. Want to really make a splash? Give your guests incentives like a coupon code to use at the spa or restaurant.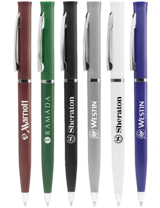 Notepads & Pens: Remember when we mentioned that the room key and key folder you give to your guest is the item they hold onto the most? Well while that may be true during their stay, chances are they will hang onto your promotional items the most after their stay. People like free stuff, plain and simple. Give them branded items that they'll actually use and you'll get to reap the rewards of their free advertisement long after their stay. Studies such as this one show that customer success feeds business success so make sure to give yourself plenty of opportunities to help your customers have a great experience that they can share with others for the weeks and months following their visit.

Event Space & Dining Needs
Many properties make a lot of their revenue through booking their spaces for large events. So it makes sense to invest in the proper tools for the job. The following is a list of some of the basic items your property needs to either have on hand or be able to source from a reliable vendor for events held at your space.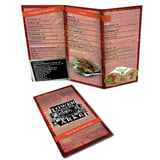 Menus: Most properties have at least one dining facility on the premises. That means breakfast, lunch, and dinner menus, wine and dessert lists, and even seasonal menus offering specials or set menu rates. There are also in-room items to consider like in-room menus for food to go and room service menus. These items can be designed in a variety of ways. You can choose between a full color, vibrant menu or a more stated one color look. Menus can be laminated to provide extended durability or designed to fit into your existing covers for ease and added cost effectiveness.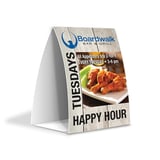 Table Tents: These small print pieces can be multi-purposed. They can act as menus, signage for the company holding the event, signage to recognize sponsors for the event, place cards, or even as a space to promote a giveaway or other promo item.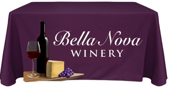 Tablecloths: What do table cloths have to do with print? Well if you are hosting a conference or expo, the vendors using your space will need signage on their tables. And having personalized tablecloths is a great way to achieve this. If the event is being run by your organization, you may well need tablecloths with your own logo and branding on them. If you are managing an event for someone else, you could facilitate the production of these items through a promotional products specialist.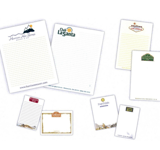 Banquet & Meeting Pads: Similar to the in-room essentials, banquet halls need basic promotional items such as notepads, pens, and pencils. These might be the same as your in-room pads or a different design entirely. Choose something that fits with the clientele your event spaces attract. Keep in mind that this may or may not be similar to your regular guest profile.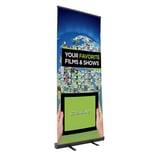 Signage: Every event needs signage. Small, large, bold, or subtle - it's a necessary part of the package. Aligning yourself with a vendor that can produce these items for you in a timely manner will be a huge asset for your team. Here are some cool ideas to get you thinking outside the box.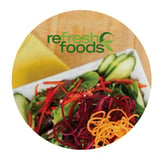 Coasters: Coasters can be great promotional vehicles. Think about it. The last time you visited a restaurant or bar, you were probably handed a colorful, highly designed coaster promoting a particular brand of beverage. There's a reason why beer companies do this - it works! They know that people will glance down at that design time and time again, and that it will stick with them either consciously or subconsciously. So why not offer your event vendors and sponsors the opportunity to do the same. Or invest in them for your own venue as a way to incorporate some tasteful self-promotion.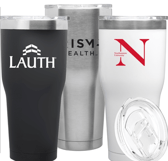 Promotional Items: As you can tell from some of the aforementioned items, promotional products make up a vast category of branded items. Everything from the in-room notepads to the swag you give away at events falls under the promotional products umbrella. If you are interested in purchasing promotional products for your hotel or resort, but don't know where to start, a website like this can be a great help. Simply type in the categories of interest and you will instantly be connected to products from all over the world. And once you've made your selection, a representative will contact you for more details. This free consultation will insure that you are getting the best price from the most appropriate vendor given your specific needs.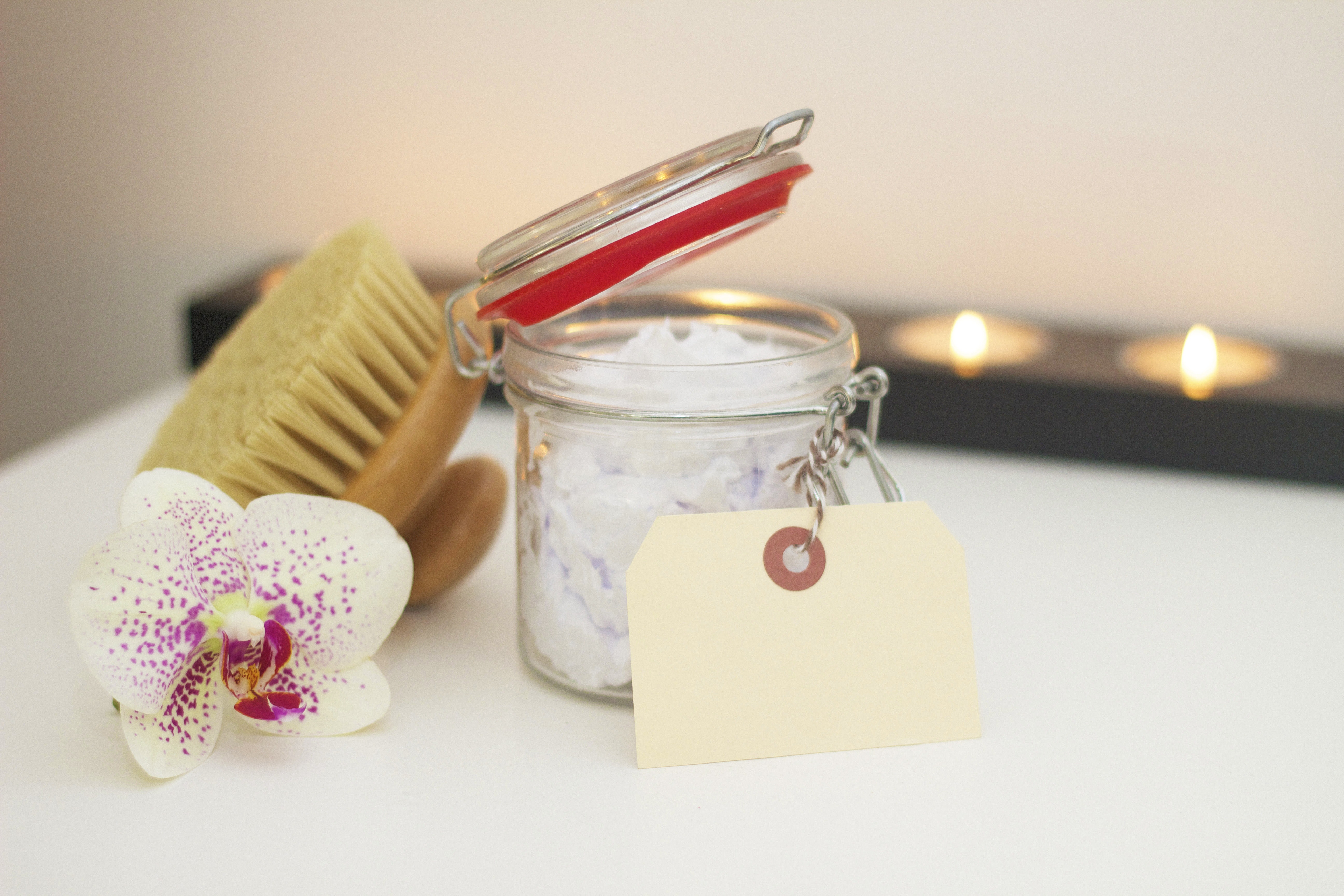 Spa Products
You might not associate a visit to the hotel spa with printed materials, but there are a lot of print items inside most spas. Here is a sampling of what you would need to purchase to have a well-equipped spa space at your property.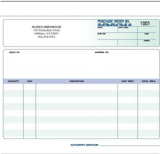 Office Forms: Similar to the forms we discussed at the front desk, work orders that interact seamlessly with your spa software system are a must. These systems are oftentimes different from your front desk software and thus require their own specific paperwork.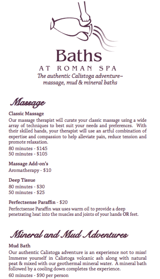 Rate Sheets: Your guests need to know the services you offer and the prices associated with each one. There are different ways to convey this information and you will most likely choose one based on the number of services you need to list. Some common examples include single page rate sheets, rack cards, and brochures. You may find that a basic list of items is all you need. Alternatively, you may find that adding visuals and photography of your treatments is helpful for informing your guest of the more unique options available to them.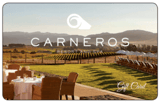 Gift Certificates: Offering gift cards is a great way to engage loyal customers as well as the local community. Spas are unique in that sense. You don't need to be a guest of the hotel to visit them! Consider dressing up your existing gift certificate and really turning it into, well, a gift. Some locations will even go the extra mile by placing their gift cards into unique envelopes or boxes. That little bit extra can make the recipient feel special and excited to visit your facility.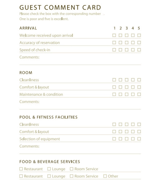 Comment Cards: We all know that in today's fast-paced digital world, maintaining your reputation is paramount. Be proactive in gathering feedback so that you can catch any issues right away. Comment cards are an inexpensive way to achieve this. Encourage your guests to fill them out or use the physical cards as a reminder of online surveys they can take. Take it a step further and link your comment collection with the chance to win a giveaway or earn discounts.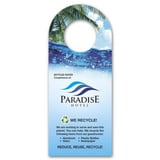 Complimentary Water Cards or Hang Tags: Complementary water can be given out to guests in their rooms, at the spa, or even at a pool or beachside cabana. If your property charges a fee for some of these bottles and offers others for free then it becomes necessary to make that clear to your guests. A simple hang tag that gets placed over the top of each bottle or a small card with a price list or message of what is and what isn't complimentary are easy ways to achieve this distinction.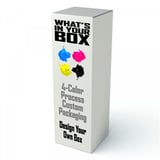 Labels & Custom Packaging: One unique thing about spas is that they are often a great location for selling products. Those products may or may not be branded to your property. If they are, you will need to design labels and/or packaging for each SKU. A great way to have outstanding packaging at a lower cost is to use digitally produced packaging. This allows for greater personalization and shorter runs. That means cooler designs, in more variety, at a lower cost!

Seasonal Marketing
Seasonal marketing is big business in the hotel industry. The print products you need will largely depend on your climate, the activities or services you specialize in, and the key holidays that align with your high season. The following are some common categories and examples of the marketing items associated with each one.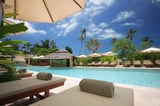 The Beach Resort: Beach resorts have a lot of fun and unique print items. For one, many beach resorts have incredible spa facilities. So maintaining your inventory of spa related products and promotional materials is a must. Secondly, many beach resorts cater to families. If this is the case, think of all the fun you can have crafting memorable promotional products for your guests to purchase or be given for free. Custom beach balls, beautiful postcards, and playful magnets are just a few of the options available.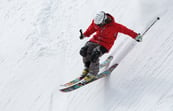 The Ski Resort: Ski resorts are the perfect wintertime getaway. Playing up the holiday theme through specialty food menus, signage for holiday activities, or even specialty brochures for any winter wonderland treats you have available for your guests is a great idea. Another key item is maps. Designing easy-to-follow maps for your ski trails is essential for your guests overall safety and enjoyment. And if your property is open over the summer months, you will need trail maps for biking, hiking, and any other outdoor adventures you offer.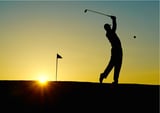 The Golf Resort: Golf resorts are popular year round. The common print needs of golf resorts include score cards, course layout cards, and yardage books - with score cards being far and away the most popular and frequently used item. Golf score cards come in various sizes and are usually printed in full color on both sides. Look for a manufacturer who will UV coat the side of the card that will not be written on. This will improve its durability and overall appearance. You may even be able to obtain your supply of these free of charge if you are willing to have advertisements included on the cards.

Loyalty Programs
Loyalty programs are a great way to increase your customer retention rates. They are a vehicle through which you can provide incentives to your more frequent users and stay in front of them with updates on new offerings. This invites customers to connect with your property on a regular basis. Since print plays a vital role in making loyalty programs work, here are some examples of the products you would employ to run successful loyalty campaigns.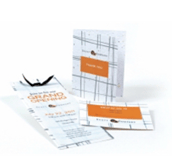 Direct Mail: Direct mail campaigns are essential in running a well-executed loyalty program. And a lesser-known fact is that they get one of the highest response rates of any media. That's what makes them the perfect vehicle to connect with your customer base. The elements of a great direct mail campaign include: personalized content, data management, and following all necessary postage requirements. If you'd like to learn more about the data management side of direct mail, check this out.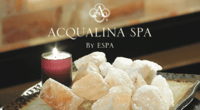 Loyalty Cards: Loyalty cards are a way to offer exclusive deals for members and attract a loyal following for your property. To simplify things, work with a provider who offers an integrated print product - a letter that can be personalized with a loyalty card attached at the bottom. This is a cost effective way to communicate with your customers and provide them with an easy (and tangible) way to redeem their benefits. Don't forget that these cards can work in tandem with your online "points" system, so your guests never lose track of their rewards.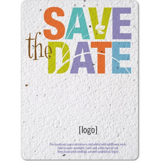 Invitations: One way to get your customer's attention is through inviting them to check out new offerings at your location. This could be done through a mail campaign that targets your most loyal users. Even something as simple as a personalized postcard can get someone's attention and prompt them to book with you rather than someone else.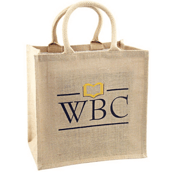 Promotional Gifts: A great way to incentivize and reward your guests is through freebies. As we've touched on before, promotional items make up an expansive category of products. And most people need a site like this to help them get ideas and organize a thoughtful purchase. However, a few items that seem to stand the test of time are tote bags, water bottles, and koozies. These products work because they are practical everyday items that people can use for a long time to come. Every time they are used, it's your opportunity for free advertising.

FAQs
The following is a list of the most commonly asked questions about print in the Hospitality Industry. Need more help? Send us a message HERE !
Q: What should I look for in a print supplier for hospitality products?
A: Not all print providers are experts in the hospitality industry. Make sure you find a partner who has industry experience, understands the software involved in running a resort, and one who can provide you with a full spectrum of products.
Q: What is a typical turn-around time for print and promotional products?
A: Lead times vary greatly depending on what you are ordering. A good rule of thumb is to err on the side of caution. Try to begin the process of ordering materials earlier than you need to. The last thing you want to do is put your property in a bad position. For example, choosing to wait till you only have a one week supply of key cards left is going to be a problem. Work with a supplier who you can contact well in advance and who will work with you to create good timelines for your re-orders.
Q: What should I do if I don't have any artwork?
A: There are lots of options when it comes to artwork. If your files need to be updated, your print provider may be able to help you. If you are looking for a full re-branding, you may need to seek an advertising agency or graphic designer who specializes in branding to help you. For information on what types of file specifications need to be followed check out this page.
Q: How do I make my direct mail campaigns more effective?
A: In order to make your campaigns more effective you need to do the following: know your data, personalize the mail pieces as much as possible, time the campaigns appropriately depending on the season of year or other marketing efforts it needs to coincide with, and make sure your efforts are measurable. If you follow these four tips, you should have much greater success in your direct mail campaigns. For more help on direct mail check out this article.
Q: My hotel has a high turnover rate. What are some strategies for managing the re-ordering of frequently used items while maintaining consistency?
A: High turnover rates are fairly common in the hospitality industry, so you're definitely not alone in this struggle. There are a few options to consider. First, look for a print provider that is a single-source provider, meaning one that can provide the bulk (if not all) of your printed product needs. This will cut down on mix-ups and errors because your manufacturing source will maintain your quality, brand colors, and imagery. Another option is to partner with a provider who can offer you an automated online ordering system. The use of online portals can significantly reduce human error because your personalized ordering site is catered specifically to your needs as an organization. All your staff will need is a password to login and they can simply click to order!
Q: I am a one person marketing team. What should I do?
A: If you are running a lean organization the best thing you can do for yourself is find trusted partners to help you. A Print Management System might be the perfect fit for helping your manage the print needs of your organization. Check out this article to learn more about Print Management Systems.